In-Home Care Services
We assist the elderly and disabled in achieving activities of daily living including assistance with personal hygiene, nutrition, feeding and environmental support functions. Our In-Home Care programs include Medicaid Personal Care, Medicaid Aged and Disabled Waiver Services, Private Pay, Lighthouse and FAIR.
Medicaid Personal Care
Personal Care services are medically necessary activities or tasks ordered by a physician, which enable people to meet their needs in their homes rather than on an inpatient or institutional basis.
Services include:
personal hygiene
dressing, feeding, nutrition
environmental support functions, such as light housekeeping
Medicaid Aged and Disabled Waiver
The Medicaid Aged and Disabled Waiver (ADW) Program provides in-home and community services to individuals 18 years of age and older who are medically and financially eligible. It is a long-term care alternative that provides services that enable an individual to remain at or return home instead of receiving nursing home care. The goals and objectives of this program are focused on providing services that are person-centered, promote choice, independence, participant-direction, respect, and dignity and community integration.
Services include:
Case Management – development of a service and support plan that reflects the wishes and preferences of the participant – assist participants in linking them with resources that enable them to maintain independent living.
Homemaker – long-term direct care and support services (assistance with personal hygiene, nutritional support, and environmental maintenance) that are necessary in order to enable an individual to remain at home rather than enter a long-term care facility.
Transportation – participant may be transported by the homemaker in order to gain access to services and activities in the community
RN Assessment and Review – a registered nurse will complete assessments of the participant at regular intervals to ensure that the plan of care is meeting his/her needs
Private Pay
Private Pay Services can include Homemaker, Case Management and RN Assessment and Review.
The cost to the individual will depend on the hours and type of services you choose. As a non-profit company, our agency charges a competitive hourly rate for services and makes every attempt to work with the individual and family members to ensure a person receives the care they need.
Lighthouse
This program was created in 2007 as a result of legislation introduced by Governor Joe Manchin III and passed by the 78th Legislature of West Virginia to expand senior services throughout the State. By receiving a variety of supportive assistance through the program, seniors are able to remain in their communities and continue to live in the comfort of their own homes.
An individual can receive up to sixty hours of services per month and must meet the following three criteria:.
60+ years of age
Medically eligible based on a functional evaluation by the program's RN
Financially eligible, determined by a sliding fee schedule.
Support Services are provided in four areas:
Personal Care – grooming, bathing, dressing and toileting
Mobility – transferring in and out of bed and walking
Nutrition – meal preparation, eating, and grocery/pharmacy shopping
Environment – light housecleaning, making bed and laundry
FAIR
Caring for someone with Alzheimer's disease or a related dementia can be very stressful. Often, the person with Alzheimer's requires constant supervision.
The Family Alzheimer's In-Home Respite Program (FAIR) was created to provide up to 16 hours each week to allow the caregiver to take a break and not be responsible for the care of an individual with Alzheimer's. During those few hours, the caregiver can go to the doctor, go to the grocery store, get a haircut, take a nap, or do whatever is needed to take care of themselves.
While the caregiver is taking a break, a worker, trained in Alzheimer's care, comes into the home and spends time with the person who has Alzheimer's disease or related Dementia, providing socialization and activities that are appropriate for the individual.
Veteran's Administration Assistance
Must meet medical eligibility that is determined at the VA clinic and a referral sent to PRIDE.
Contact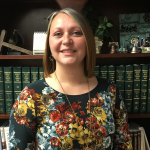 Kathy Stidham
In-Home/Senior Services Director
304.752.6868 ext 337
kathy.stidham@loganpride.com
Funding Sources
Department of Health & Human Services Administration on Aging
West Virginia Bureau of Senior Services
Useful Links
Proper PPE Use Instructional Videos
In-Home Counties Served